Sunshine Oilsands has established processes that are designed to meet industry regulations and requirements at municipal, provincial and federal levels.
Some of key fundamental regulatory processes that Sunshine practices are:
The development of internal compliance guidelines and a framework which meets industry and regulatory objectives;
Ongoing communication, coordination and collaboration with Provincial and Municipal regulatory bodies;
Application of current technologies and industry practices to established internal processes to improve performance and compliance;
Leveraging the positive results from our current projects to proactively facilitate planning and design improvements for our future projects;
Assessing all potential risks regarding possible health, safety and environment impacts to community and public lands and addressing cumulative affects management with proactive mitigation plans; and
Committing to continuous environmental monitoring throughout the lifetime of our projects.
Sunshine has built a very experienced and dedicated Regulatory, Stakeholder and Compliance team and is continually engaged with the regulatory authorities to respond and update processes to maintain alignment with evolving requirements. As a result, Sunshine is well positioned to deliver within any regulatory environment.
Regulatory & Industry Associations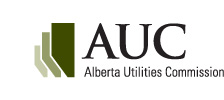 The Alberta Utilities Commission is a trusted leader that delivers innovative and efficient regulatory solutions for Alberta. The AUC regulates the utilities sector, natural gas and electricity markets to protect social, economic and environmental interests of Alberta where competitive market forces do not.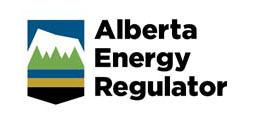 In June 2013 the Alberta Government completed a lengthy Regulatory Enhancement Process Review which resulted in the creation of the Alberta Energy Regulator (AER). The AER is the new regulatory body in Alberta which will ultimately bring together the role of the former Energy Resources Conservation Board with the relevant energy focused responsibilities of Alberta Environment and Sustainable Resources Development. This new organization will provide a one-window approach to all aspects of energy development. Upon completion in 2014, it will regulate the life cycle of oil, oil sands, natural gas and coal projects in Alberta from application and construction to production, abandonment, and reclamation.

Environment and Sustainable Resource Development, as proud stewards of air, land, water and biodiversity, will lead the achievement of desired environmental outcomes and sustainable development of natural resources for Albertans.

The Alberta Biodiversity Monitoring Institute (ABMI) conducts world-class monitoring of more than 2,000 species and habitats to support decision-making about provincial biodiversity. Managing natural resources requires trustworthy and scientific information on the health of our environment. ABMI tells the factual story of Alberta's wildlife and ecosystems through the highest quality data and information that is value-neutral, arm's-length, and publicly accessible.

The Canadian Association of Petroleum Producers (CAPP) is the voice of Canada's upstream oil, oil sands and natural gas industry.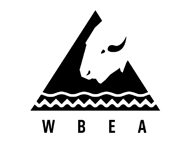 The Wood Buffalo Environmental Association (WBEA) monitors the air in the Regional Municipality of Wood Buffalo, 24 hours a day, 365 days a year through a variety of air, land and human monitoring programs. The information collected is openly shared with stakeholders and the public.